Ever since ASEAN established in 1967 based on Bangkok declaration. ASEAN has been an important part for Southeast Asia countries. ASEAN shows a remarkable progress over the year. Here are some of ASEAN Achievements :
Economic Stabilization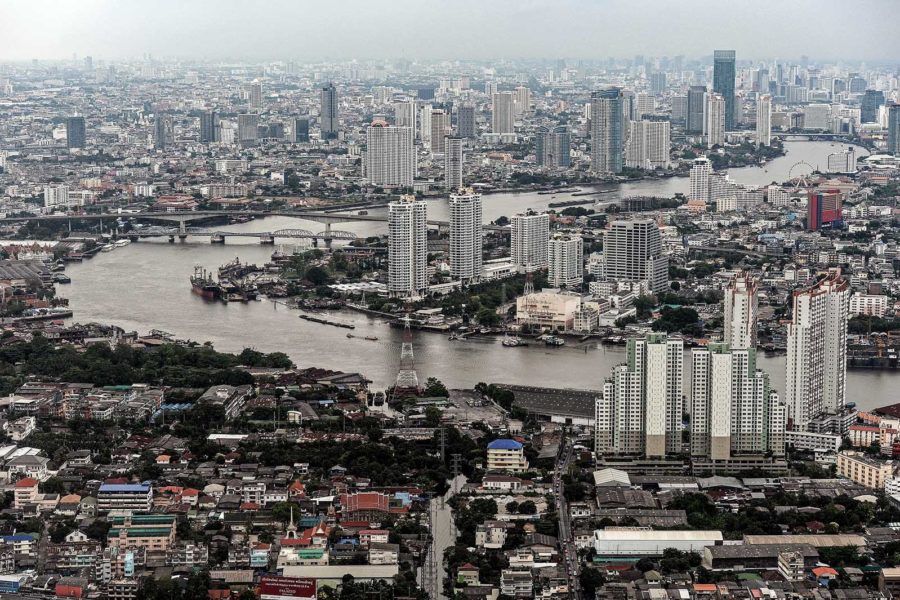 Picture Source : Brink News
Back in 1970, all ASEAN's country members combined GNP was only $95 billion, but thanks to the shared vision and the spirit of cooperation of all members, in 2017 ASEAN's combined GNP reaches $2.5 trillion. Which means, the increasing economic can be said more than 20 times of increase. The Organisation for Economic Co-operation and Development (OECD) also mentions that Indonesia experiencing 5.2 % economic growth while Vietnam also has an increase by 5.9%. The country like Cambodia and Laos have experienced the increase by 7 % and 7.1 % while Myanmar by 8.2%. In the investment field, ASEAN successfully gains 120 Billion US Dollar foreign direct investment which 62.1 % of them is in the service sector.
Peace Political Environment
Picture Source : Asian Correspondent
ASEAN consists of 10 members which each country has their own culture. That being said, ASEAN has a very diverse member. They have different economic growth and political situation. However, for all differences, ASEAN successfully put all members into one vision. Some expert predicted that there will be a 'balkanization' which led to a big conflict in intern of ASEAN. However, the prediction never happens. If we looking back to ASEAN members history, actually there are many conflicts among the member, for instance the conflict between Indonesia – Malaysia, Singapore-  Malaysia, Vietnam – Cambodia and Thailand – Cambodia. ASEAN successfully creating a platform to maintain the peace environment among the member  such as ASEAN Regional Forum (ARF) and East Asia Summit (EAS).
ASEAN Community
Picture Source : If Only Singaporeans Stopped to Think
In the end of 2015, all ASEAN member states has agreed to implement ASEAN Community until 2025 which ASEAN Community itself has 3 important pillars, the ASEAN Political-Security Community (APSC), the ASEAN Economic Community (AEC) and the ASEAN Socio-Cultural Community (ASCC). ASEAN Community has aim to increase he economic cooperation, maintaining the peace among the members and creating harmony in one vision. Therefore the tagline for ASEAN Community is 'one vision, one identity one community)
Southeast Asia Nuclear Weapon Free Zone (SEANWFZ)
Picture Source : Carnegie-Tsinghua Center
In 1995 there all ASEAN member states has agreed to create ASEAN territory as non nuclear zone which means all members shall not develop any kind of nuclear weapons nor testing nuclear weapon. In article 3 of SEANWFZ , Basic Understanding poin 2 mentioned ;
"Each State Party also undertakes not to allow, in its territory, any other State to:
(a) develop, manufacture or otherwise acquire, possess or have control over nuclear weapons;
(b) station nuclear weapons; or
(c) test or use nuclear weapons."
This is the reason why nuclear weapon in ASEAN does not even exist and people of ASEAN can live without worrying about nuclear war among the ASEAN members
All in all, ASEAN is now reaching 50 years and there are many challenges to face in the future. We as ASEAN citizen should appreciate what ASEAN has achieved and continue the struggle of ASEAN to create such a harmony and positive environment.
Source :
Nasional Kompas  |  5 Insights on ASEAN's Success  | Straitstimes | asean.org